This is a product guide to help you determine what kind of clear plastic visqueen rolls are optimal for your project. If you already know what you are looking for and are ready to buy, click the 'To Webstore' button above.
Types and Use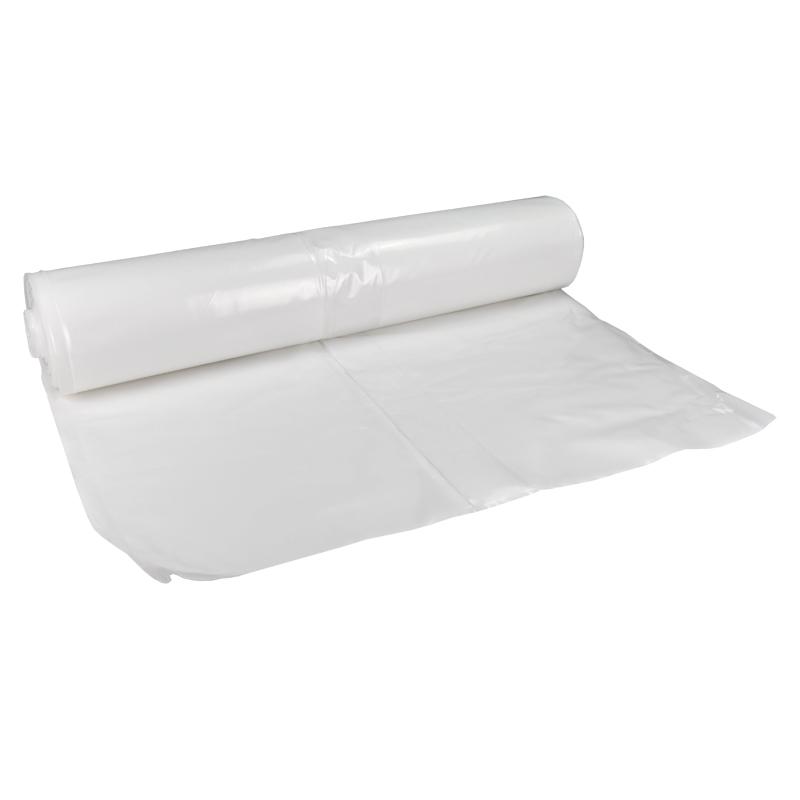 PRIMARY USES:
• Tarp or Drop Cloth - Clear thin mil
• Dust barrier - Clear 4 mil
• Dust barrier for abatement - Clear 6 mil
• Vapor barrier - Clear 6 Mil or 10 Mil
• Fair Weather Greenhouse / Hoop House - Clear 6 Mil
BROWSE CLEAR PLASTIC SHEETING IN OUR WEBSTORE
Our clear plastic sheeting comes in many varieties, sizes, and mils. It is highly versitile! "Clear thin mil" refers to anything we sell under 2 mil; all the way down to .31 mil. These are ideal for painter's tarps, drop cloths, temporary protection for messy activities, or anything else you can dream up. 4 mil can be used as a dust barrier or temporary enclosure for protection against non-hazardous dust and splatters. 6 mil is thick enough to create a strong, long-lasting seal; it is used as a dust barrier against hazardous particulate, as an economical vapor barrier for basement crawl spaces, as a liner for a DIY ice rink, as a slip-and-slide, as a fair weather greenhouse; the list goes on and on! For heavy duty projects, upgrade to 10 mil for additional strength, durability, and tear resistance.
This page is for our standard clear poly sheeting; if you are looking for string reinforced, sticky plastic for carpet protection, or woven reinforced, be sure to visit those pages instead.
Clear standard visqueen is available:
In the thicknesses of 4 mil, 6 mil, and 10 mil
In widths ranging from 10' to 40'
In standard, woven reinforced, and flame retardant varieties