This is a product information page to help you decide what kind of reinforced plastic sheeting is best for you. If you already know what you are looking for and you are ready to buy, click our 'To Webstore' button above.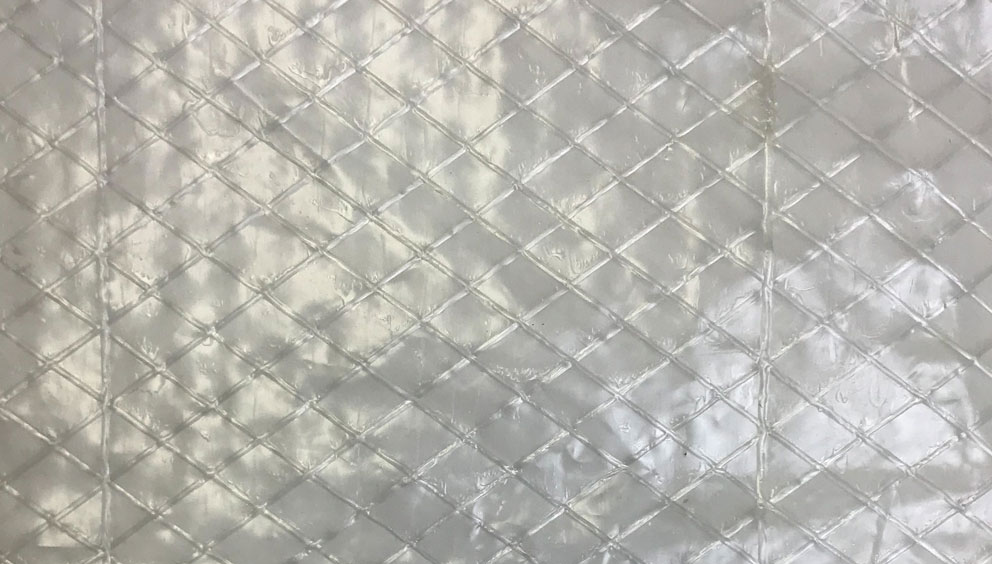 String reinforced visqueen is created from a triple laminate of high strength polyethlyene sheets and a heavy duty internal string scrim between them. The layers are laminated together with molten poly. This makes the final product incredibly strong, durable, tear-resistant, puncture-resistant, and long-lasting. It is even treated with additives to add strength and mold/mildrew resistance. String reinforced plastic is used when the very best quality and protection is needed.
PRIMARY USES:
• Scaffolding / construction wrap
• Abatement containment (asbestos, mold)
• Hoop houses / greenhouses

Check out our product guide below for details on each specific type of string reinforced poly. We sell 6 mil and 10 mil, each with a standard and flame retardant variety.
BROWSE REINFORCED PLASTIC IN OUR WEBSTORE