This is a product guide to help you determine what kind of fire retardant plastic is best for your installation. If you already know what you are looking for, click the 'To Webstore' button above.
Fire Retardant Plastic | Types and Uses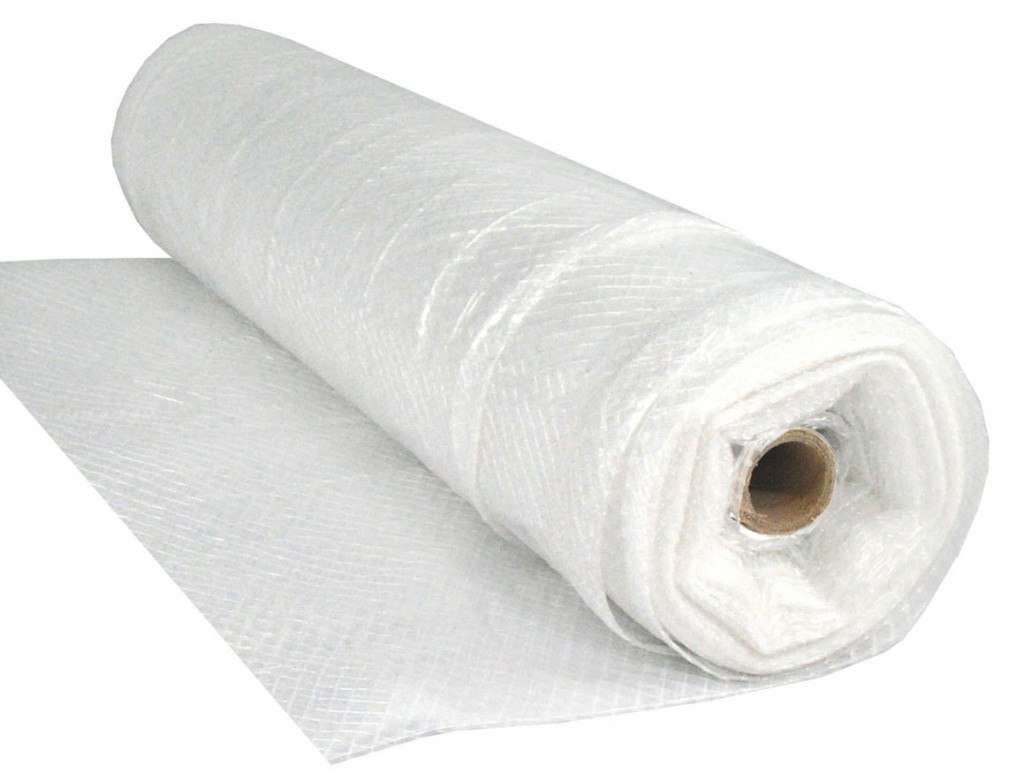 PRIMARY USES:
• Vapor Barrier - 6 Mil White
• Superior Vapor Barrier - 10 Mil String Reinforced
• Haunted House Plastic - 4 Mil Black
BROWSE FIRE RETARDANT PLASTIC IN OUR WEBSTORE
Fire retardant plastic consists of two sheets of high strength, flame treated sheeting laminated together with a third layer of molten polyethylene. For string-reinforced plastic sheeting, a heavy polyester scrim reinforcement is placed between these plies to enhance tear resistance.

You may often hear the terms "fire retardant" or "fire resistant" used interchangeably, but they do not necessarily mean the same thing. Most building codes recognize that a "fire proof" material is not realistic. Everything, at some point or another, will burn or melt. However, there are different degrees of fire resistance and retardancy that that can minimize potential damage.

Typically, if a fire resistant material is directly exposed to a flame, static, or extreme heat, it will not drip or melt. A fire retardant material, however, is treated with special additives to self-extinguish after the flame source has been removed or extinguished, slowing the spread of a fire.

Our fire retardant sheeting is tested against various standards using independent certified testing facilities. Each production run is produced using the same formula and certified again to pass the fire retardant standard.

"Fire proof" is a tough thing to define, since virtually any material will burn, melt, or ignite eventually. For this reason, fire retardant plastic sheeting products are not "fire proof." Fire retardant visqueen sheeting may burn, especially under certain circumstances, yet they pass the most strict fire retardant standards used in the building industry today.

Standard (non fire retardant) polyethylene plastic sheeting burns hot and quickly, adding fuel to any fire. When our plastic sheeting is treated to become fire retardant, the additives interrupt the combustion process. The plastic sheeting then loses its ability to contribute fuel to a fire. Even if you were to deliberately ignite the fire treated plastic and watch it burn, the combustion rate would be significantly less than standard polyethylene sheeting without fire retardant additives under the same conditions.
Flame retardant plastic sheeting is available:
In the thicknesses of 4 mil, 6 mil, and 10 mil
In widths ranging from 10' to 40'
In standard, woven reinforced, and flame retardant varieties
In the colors of black, white, and clear