Surface Shields - Carpet Shield Self-Adhering Protective Film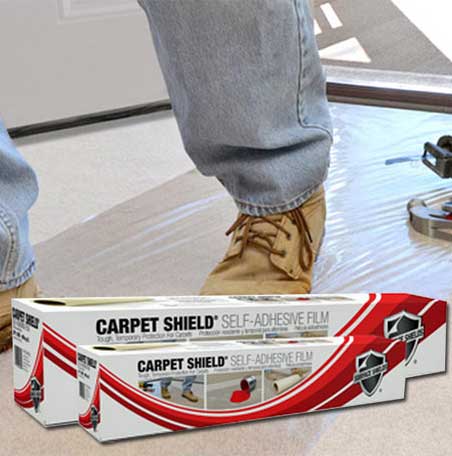 DESCRIPTION:
Clear, self-adhering protective film for all types of carpeting. The non-slip surface is a special blend of polyethylene, which is highly resistant to tears or punctures.
USES:
Protect clients' carpeting and reduces clean up and damage claims while building, remodeling or painting. Ideal protection during inclement weather.
PRODUCT SIZE:
• 24" x 100' Regular Wound
• 24" x 200' Regular Wound
• 24" x 500' Regular Wound
• 36" x 200' Reverse Wound
• 36" x 500' Reverse Wound
VIEW IN OUR STORE